BIOGRAPHY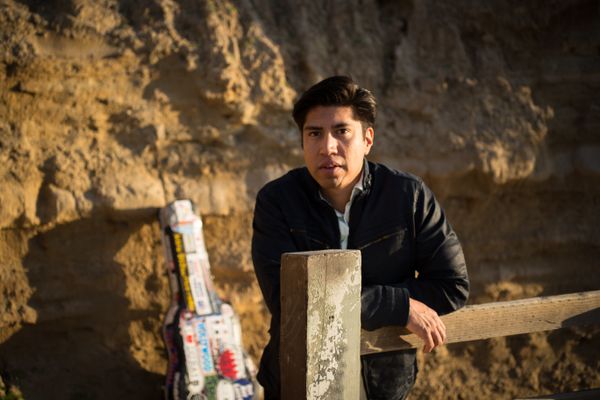 Born and reared in west Texas, Gabriel Rivera is a Catholic singer, songwriter, recording artist, actor, praise & worship leader, liturgical musician, keynote speaker, youth minister, and filmmaker with over a decade of parish youth ministry experience, having served in the Diocese of El Paso and the Archdiocese of Los Angeles.  Gabriel is dedicated to encouraging the young Church to use their talents to build-up God's kingdom and follow Christ in pursuit of a life of authentic love and service.  Utilizing music and movies as inspirational tools for evangelization, he has traveled internationally and spoken to thousands of youth at conferences, retreats, rallies, and assemblies every year.  Most recently, Gabriel served as the emcee for Santa Barbara Youth Day 2020 and as a keynote and worship leader the previous year (2019) for the same event.
From October 2012 thru August 2013 Gabriel visited Department of Defense schools overseas with the motivational message: "Dream It, Believe It, See It, Achieve It."  The ten-month tour, sponsored by Military Community Youth Ministries/Young Life, took him to thirteen countries and seventeen cities across Europe, England, and the Kingdom of Bahrain in the Middle East.  While in Bahrain Gabriel spent three-months at Naval Support Activity Bahrain implementing the installation's ecumenical youth ministry program: Club Beyond, before returning to the United States.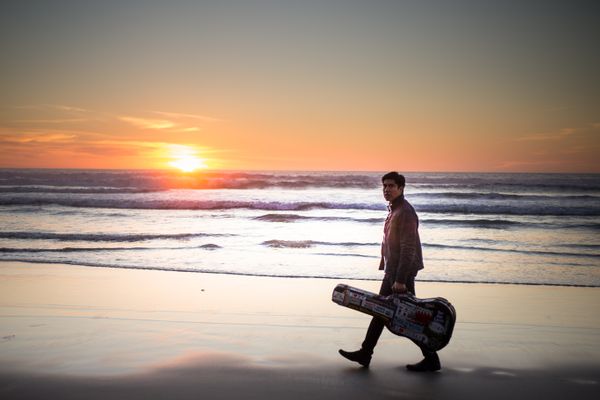 From 2009 thru 2012 Gabriel served as the Director of Youth Ministry (Life Teen) and Liturgical Music at Fort Bliss, a U.S. Army installation. He holds a Bachelor of Arts from Rice University and an MBA (Film Producing Emphasis) from John Paul the Great Catholic University.  His inspirational single, Unlimited, is currently available for download on iTunes and Lost Inside, his collaboration with award winning producer DJ Kue is out now wherever streaming music is found. 
Gabriel is the owner/founder of Archangelito Entertainment (the Littlest Archangel), a boutique production shingle established in New Mexico in 2005 to manage his creative endeavors in music, film, and television.  He is currently in development of a one-hour dramatic television series entitled, Columbus, a law-enforcement style procedural set on the U.S./Mexico border in the world of the U.S. Customs and Border Protection Agency (Border Patrol).
Gabriel is currently the Director of Confirmation and Youth Ministry at Our Lady of the Assumption Parish and resides in Ventura, CA with his beautiful wife, Lynzi.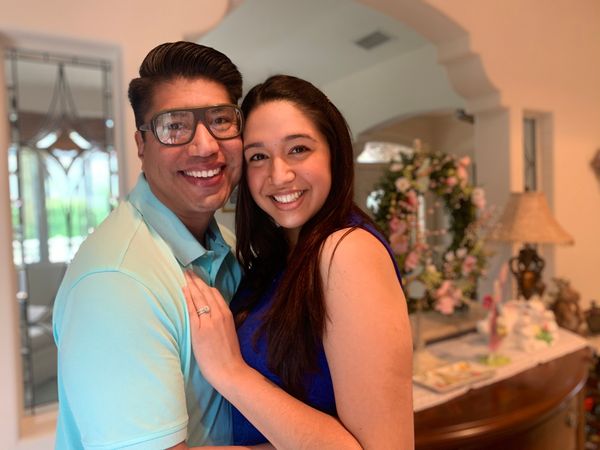 Gabriel & Lynzi's Wedding Video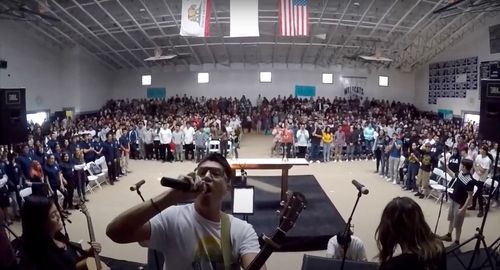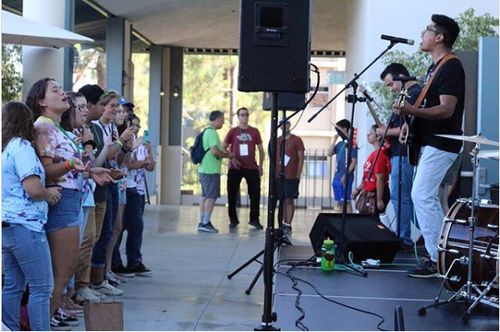 European Catholic Youth Conference, Germany - 2012